3 tons of garbage collected in Criuleni during a joint cleanup event
We collected about 3 tons of abandoned waste during a cleanup event in the city of Criuleni on 21 May 2022.  The initiative aimed to educate and make locals responsible for environmental protection and to change young people's attitude towards littering.
The small "Criuleni canyon"  has rediscovered its greenery and freshness
Situated in a picturesque area, just 5 minutes away from the centre of the city, there is a valley full of springs, streams and ponds that lures people with the promise of a refuge place without noise, with lots of greenery and nature. People quickly fell in love with this enticing and peaceful place, but they were also quick to fill it with rubbish and debris they forgot to take with them when they left.
Thanks to the cleanup event carried out by the team of Caritas Czech Republic, the small "Criuleni canyon" has rediscovered its greenness and freshness.
Together with more than 40 volunteers and 30 representatives of the Criuleni City Hall, Caritas Czech Republic team cleaned the valley of rubbish and household waste, thus expressing their respect for the environment and the community and setting an example of  behaviour worthy of following in relation to nature to the the children participating in the event.
For the children, the event was a practical and applied workshop as they had the opportunity to see the whole process of collecting, sorting and transporting waste to the recycling point.
Earth is our home - the only one we have
"Through these cleanup events, we want to change the perception and attitude of people and authorities towards the environment. We want to empower and actively involve the younger generation to encourage them to selectively collect waste in a correct and environmentally friendly way. We must not forget that the earth is our home - the only one we have," explained Vasile Vasiliev, Head of Mission at Caritas Czech Republic in Moldova.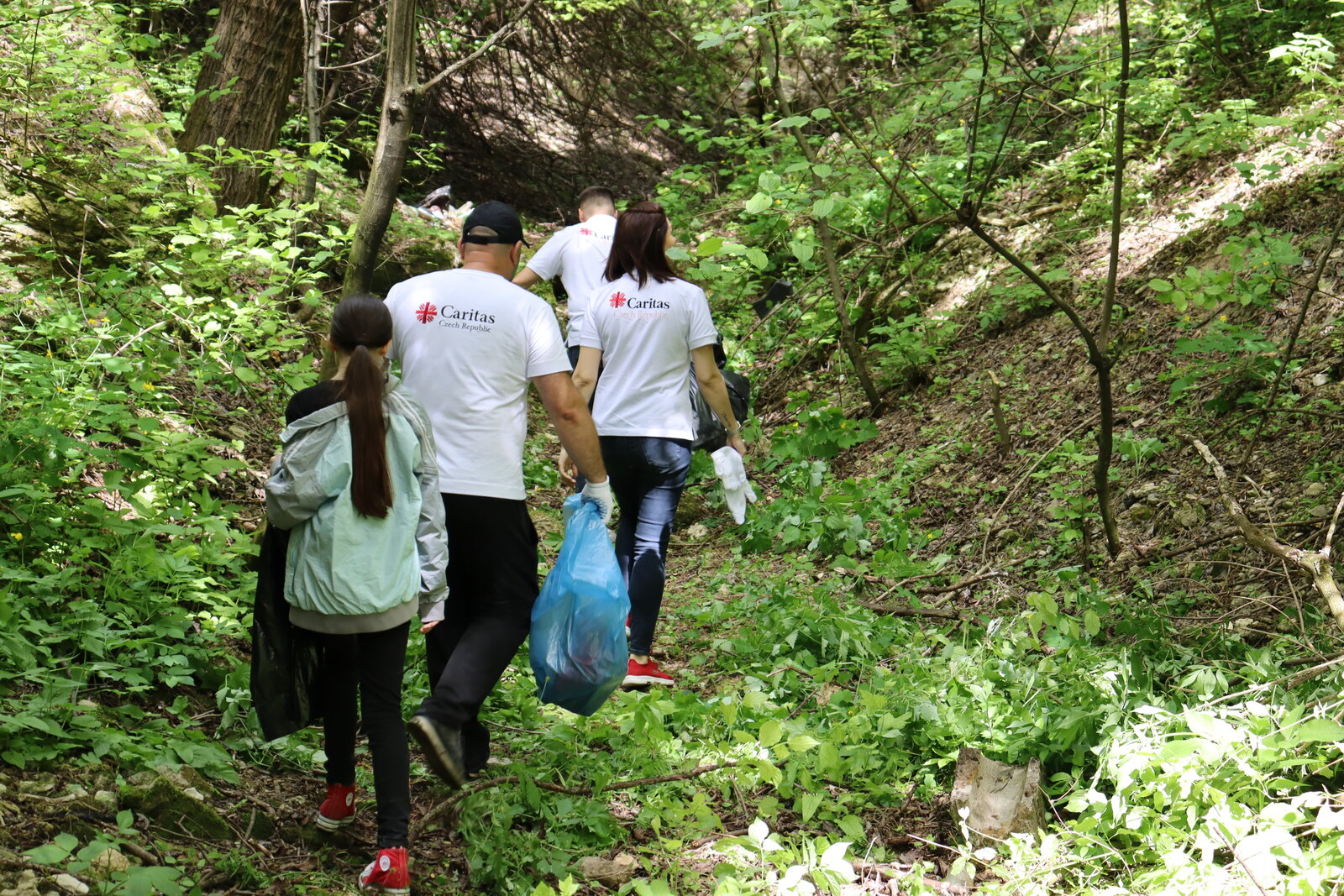 In just a few hours, the diligent volunteers managed to collect more than 20 bags full of waste that could have easily found its original place in the bin, but ended up being thrown away out of ignorance.
"Every time we leave waste behind and don't throw it in the bin, we are sowing carelessness and lack of responsibility in that place. After us, they will spread like a bad weed. As a result, due to careless and ignorant behaviour, we end up suffocating nature and do not realize that we will also bear the consequences of these reckless actions," says Andrij Dichtaruk, coordinator of the cleanup initiative.
 An event filled with gratitude
Among the volunteers involved in the sanitation activity were several families with children from Ukraine, currently accommodated in Criuleni, who, in gratitude for the warm welcome they enjoy in Moldova, decided to lend a hand to the locals.
"Refugee community accepted the proposal to get involved in this clean-up activity. We thank them for joining this initiative and we believe that through such involvement we manage to build a relationship bridge between Ukrainians and our locals," declared Ala Ianenco, project manager in "Fiecare Contribuie pentru Schimbare" Association.
The initiative ended with a visit by volunteers to the Museum of History and Ethnography in Criuleni and had a significant impact on the local community contributing to the development of civic spirit and respect for the environment.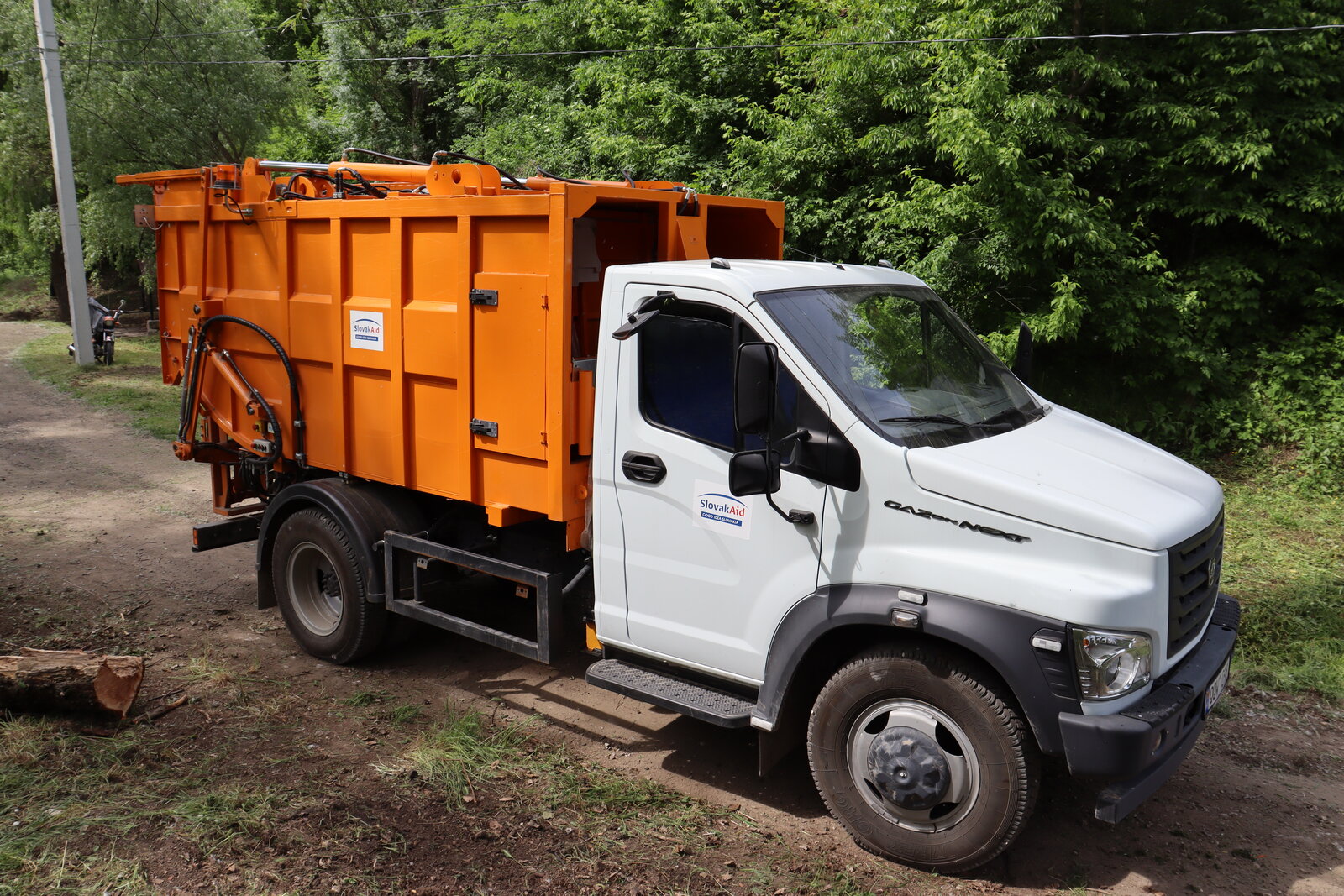 The cleanup event was carried out in collaboration with Asociaţia Obștească "Fiecare Contribuie Pentru Schimbare", Criuleni City Hall and "Comunservice" Criuleni institution within the project "Building a functional and sustainable waste management system in Criuleni", funded by SlovakAid, implemented by Caritas Slovakia - Slovenská katolícka charita and Caritas Czech Republic.